The Hybrid Doctor of Physical Therapy
Program from Arcadia UniversityThe Hybrid Doctor of Physical Therapy
Program from Arcadia UniversityThe Hybrid Doctor of Physical Therapy
Program from Arcadia University
Admissions Requirements
Admissions Requirements
Admissions Requirements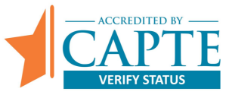 Arcadia University's College of Health Sciences seeks aspiring physical therapists who are ready to excel as students, educators, researchers, and clinicians to join the hybrid Doctor of Physical Therapy program.
Arcadia's hybrid DPT program offers one cohort per year that begins each September. Our admissions team accepts and reviews applications year-round on a rolling basis.
Admissions
Applicants will be considered holistically by our admissions team, and must meet the same standards as our on-campus program. To apply to the program, you must have:
A minimum cumulative GPA of 3.0
A minimum GPA of 3.0 across the following prerequisite courses: biological sciences, physical sciences, behavioral sciences, and statistics
Volunteer, observation, or work experiences in both inpatient and outpatient settings
Bachelor's Degree Required | GRE Required
Application Requirements
To apply to Arcadia's hybrid DPT program, you must submit the following:
Online application
Official transcripts for all prerequisite courses and degree-bearing work
Three letters of recommendation
Two personal statements
GRE scores
Tuition and Financial Aid
6 semesters | $111,840 total tuition1
We encourage you to explore a number of options for funding your degree, including external scholarships and grants, employer-sponsored tuition assistance, military education benefits, and federal student loans.
Contact an admissions counselor or the Arcadia Financial Aid Office at onestop@arcadia.edu or call 844-373-8833 to learn about financial aid options and how to apply.